Having top stitched down the shoulder straps, I then added two buttonholes to each cuff or sleeve band for sleeve buttons. Sleeve buttons aka cuff links are commonly found at 18thc frontier and non frontier sites- several folks carry repros of them, my faves are from:
http://www.attheeasterndoor.com/
I also added thread buttons for the collar (mine turned out a bit too rough, I will likely purchase ready made ones from Burnley and Trowbridge to replace these) and corresponding buttonholes on the collar.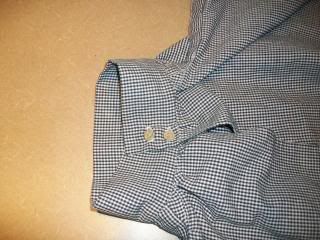 I also added a web of thread at the bottom of the slit in front to keep that secure and need to top-stitch the cuffs and etc. (great directions for this are in the Tudor Tailor) or you can do the applied heart reinforcement thing shown here:

http://www.marquise.de/en/1700/howto/maenner/18hemd.shtml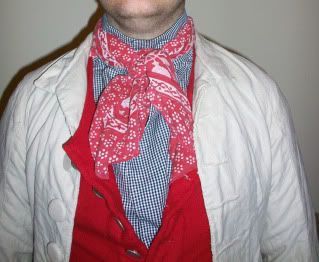 The finished product isn't as nice as I'd liked (wish I had been more patient, used smaller stitches and done a better job pleating things more evenly) but I did end up with a basic coarse shirt that is usable for our purposes here. Anyway, free advice and worth every penny! I highly encourage folks to follow Neal's instructions (
http://frontierfolk.net/phpBB/viewtopic.php?f=2&t=28742&start=0
) as I am quite the amateur at this stuff!